Alfe is one of the main characters of the Problem Solverz. Found in a sewage pipe in a forest, Alfe was raised by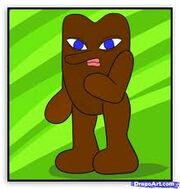 Horace and Roba. In Awsome Bandtiz, he "becomes" an illegal bandit.
Ignore the crap above, all you need to know is that he is a ripoff of Alfred Alfer.